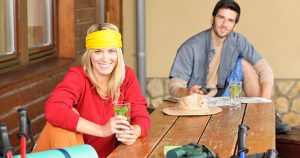 A chemical plant in the French city of Rouen recently experienced a large fire at a chemical factory. Officials said the Lubrizol that caught plant released 5,000 tonnes of chemicals into the area, but the the fumes were harmless. Although, days after the fire, many people in Rouen are experiencing illnesses, and there are several questions about the official report. Locals and environmental organizations think the government is hiding the truth behind the toxins in the air, and there may be some evidence to back up their claim.
Key Takeaways:
A huge fire occurred in a chemical factory in the village of Rouen, France.
Several school-aged children have felt sick after the blaze, and locals believe it is due to the toxic fumes in the air.
Many locals believe that the French government is hiding the true dangers of the fire's aftermath.
"The march, organised by unions and activists, called on authorities to fully investigate the incident at the plant and to share the findings relating to any possible impacts on public health."
Read more: https://www.bbc.com/news/world-europe-49904846?intlink_from_url=https%3A%2F%2Fwww.bbc.com%2Fnews%2Ftopics%2Fcnegp3jd4e4t%2Fwater-pollution&link_location=live-reporting-story