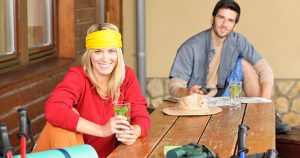 Obesity has become of great concern as people are actually malnourished and live sedentary lifestyles. Obesity causes disability and death worldwide. The World Food Day 2019 is asking everyone to have healthy diets. Eat servings of fruits and vegetables. Knowledge and motivation is needed. School age children need to be introduced to better choices and a new eating lifestyle early in life. Rural communities and minorities like Native Americans need better access and programs so they will have the ability to make better decisions with diets. Cafeterias need to serve healthier foods first, and cut back portions of high calorie foods. Technology needs to be used to track healthy food choices as well in the way of APPS. People are more motivated when they use them.
Key Takeaways:
Starting from early childhood is crucial to stop obesity. Connecting what you eat in early development can foster healthy habits later.
In the United States rural students and Minority students are more likely to be overweight. Studies are gearing toward Native Americans.
Technology motivates people to keep better track of their health and food choices. People are more motivated to use apps.
"Food diversity is reducing, which means that the food supply is more vulnerable to climate change, and environmental damage from farming animals for meat and dairy is increasing."
Read more: https://blogs.biomedcentral.com/on-medicine/2019/09/27/world-food-day-2019-encouraging-healthy-diets-for-a-zerohunger-world/