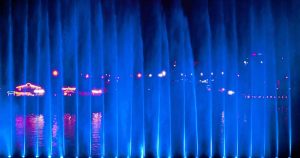 The Shropshire Union Canal (also known as the Shroppie by locals) is a major landmark in Gnosall that got its start in 1797, when a canal was built between Ellesmere Port and Chester. The last leg of the canal was finished in 1835. For a long time, most of the canal's users were horse-drawn narrowboats carrying coal and other bulk goods, but nowadays narrowboats serve a variety of purposes. The canal gets its name from the Shropshire Union Railways and Canal Company, which had the unusual distinction of running both the canal and a separate railroad.
Key Takeaways:
The author contends that the Shropshire Union Canal is an iconic feature in the parish and the longest canal in England without a lock.
The history of the Shropshire Union Canal extends to 1846 when the Shropshire Union Railways and Canal Company (SUR&CC) was formed.
In 1797 when the union of Ellesmere Port to Chester section was completed, that gave life to the Shropshire Union Canal.
"Our Gnosall heritage group, best kept village group, canal users, Gnosall towpath restoration group, Norbury junction and the Shrewsbury to Newport canal restoration trust have a vast amount of information relating to our little piece of water real estate and I am sure many will find the information they have fascinating."
Read more: https://www.inyourarea.co.uk/news/the-history-of-our-water-highway-the-shropshire-union-canal-in-gnosall/