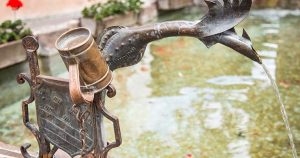 Regular exercise, coupled with good sleep and healthy living, is one of the ways to delay the onset of Alzheimer's disease. These choices play a critical role, although genetics are still a primary determinant of likelihood of dementia development. Research suggests that people with regular exercise regime decrease the likelihood of dementia up to 50%. The study also found that people with cognitive impairment can also benefit from regular exercise. Fitness exercises improve and stabilize our mood through increased release of dopamine, leading to higher level of patience.
Key Takeaways:
Exercise has shown to have positive effects on neuro-degenerative diseases. It also is healthy for everyone else.
Exercise training can help with the shrinking of the hippocampus as we get older.
The studies are still unsure about the benefits of exercise on the prefrontal cortex of the brain.
"Exercise may also benefit people with mild cognitive impairment (MCI), those who may have the tendency to misplace things and trouble remembering the names of people they recently met. The American Academy of Neurology said that exercise could be the best prescription for MCI — and doctors should recommend it over medication."
Read more: https://www.beingpatient.com/the-enduring-benefits-of-exercise/