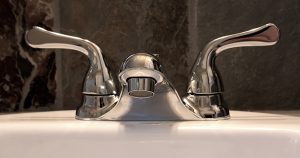 Today's world is built around plastics, and it's having a detrimental impact on a global scale. More than half of all the plastic that has been produced since 1950 has ended up in a landfill, not being recycled. As a society, we should not only figure out a way to reduce the use of plastics in the future, but we need a better way to utilize recycled plastics as a resource. As of now, millions of tons of plastic are polluting our waterways, and we have to do something to stop it.
Key Takeaways:
The weight of all the plastic waste produced annually in the world is nearly equal to that of the entire human population.
Much of the plastic waste that appears in the oceans is brought there by rivers.
China, Indonesia, Thailand, Vietnam and the Philippines are responsible for approximately half of the plastic waste that winds up in the oceans.
"More than 99% of plastics are produced from chemicals derived from oil, natural gas and coal — all of which are dirty, non-renewable resources. If current trends continue, by 2050 the plastic industry could account for 20% of the world's total oil consumption."
Read more: https://www.unenvironment.org/interactive/beat-plastic-pollution/