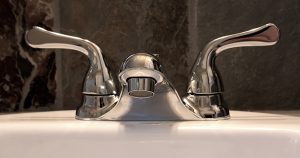 Despite the fact that water is a necessary resource for life, there are a staggering number of people in the world who do not have access to clean water. However, solutions to this problem have not come easily, as water management across the globe has been handled a large number of stakeholders. There are, however, companies that have begun taking a stand towards true access to clean water across the globe. These companies, along with regulatory backing from governments, have begun using mobile money, the internet of things (IoT), and near field communication (NFC) to provide cheap, always accessible clean water to families.
Key Takeaways:
Water is needed in both developed and developing economies. In the UK, more than 20 per cent of treated water is lost from leaking mains.
1 in 9 people globally have no access to clean water. The water table is lowered by half a metre a year in Pakistan's Punjab.
When installing solar-powered pumps and tanks and taps, local engineers are trained to maintain and upgrade the system.
"This solution uses three technologies – mobile money, the internet of things and near-field communication – to manage the provision of clean, low-cost water, accessible 24/7."
Read more: https://www.raconteur.net/business/managing-water-worlds-valuable-asset