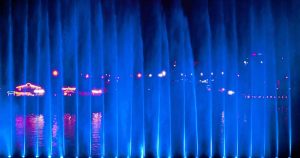 The public of Bristol is free to attend a public consulations on the 31st of May, 2018 to review the Water Resources Management Plan. Water companies must provide the plan every five years, and this plan will set measures for water management from 2020 to 2045. Bristol's population of 1.19 million utilize a supply of 270 million liters of water in 2016. Driven by population growth, demand is expected to exceed supply by 2023. A change in quality of service is not acceptable, therefore the deficit must be resolved using other methods. Water efficiency awareness and leakage reduction are the main tenants of the plan going forward. A new reservoir at Cheddar has been removed from the plan.
Key Takeaways:
Consumers in the UK are being informed that they are wasting too much water.
The wasted water will begin to run out, with negative impact in the year 2023.
An educational programme will be discussing ways to save water, such as turning off the faucet when brushing teeth.
"In their report Bristol Water predict that if they take no action to address any deficit then by 2023 demand will outstrip supply by about half a million litres per day."
Read more: https://www.chewvalleygazette.co.uk/article.cfm?id=103967&headline=Bristol+Water+launches+water+management+public+consultation&sectionIs=news&searchyear=2018